Flooring the Arena
With the wooden part of the arena built (minus the walls), it still doesn't look like a proper arena. Each of the squares in the arena is 250mm by 250mm and wandering around B&Q we realised that standard B&Q carpet tiles are 500mm by 500mm and if they were cut into quarters would fit perfectly.
Utilising alternating colours and tile rotations should provide a nice contrast and make the challenge layouts easier to visualise.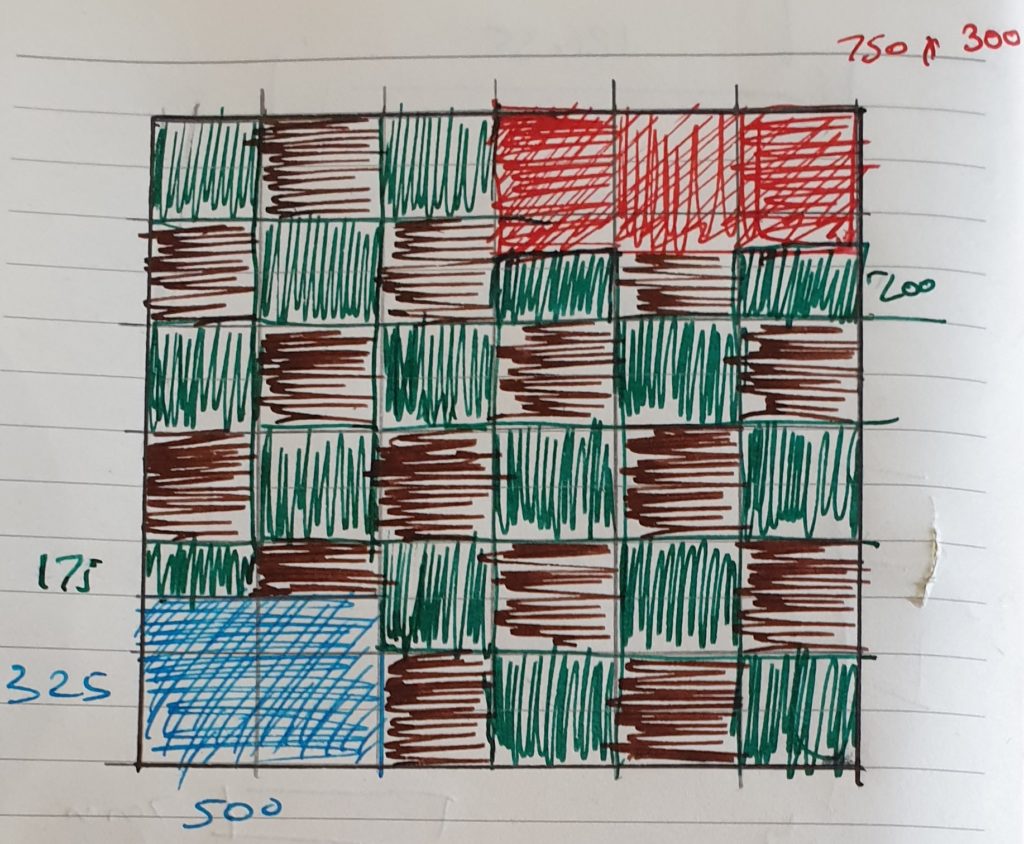 Shopping List
Building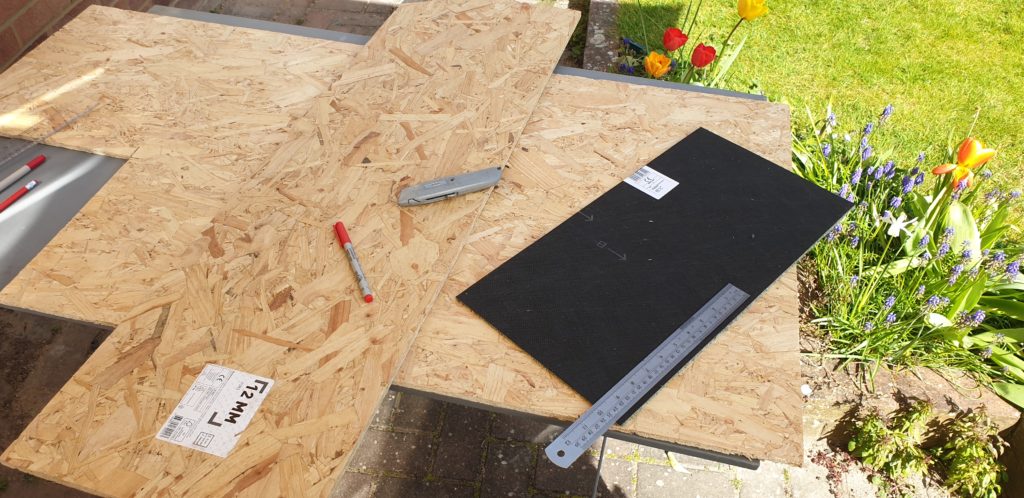 Step 1 was to cut the Coriander and Clove tiles into quarters and the red tiles into 3 lots of 250x300mm. The blue tile needed cutting into two lots of 250×325.
It was at this point that we realised that there were enough tiles to make both the red enclosure and also replace it with clove and coriander tiles when not doing Shepherd's Pi.
Step 2 was to test fit the tiles on the floor and then arena before gluing properly to the arena.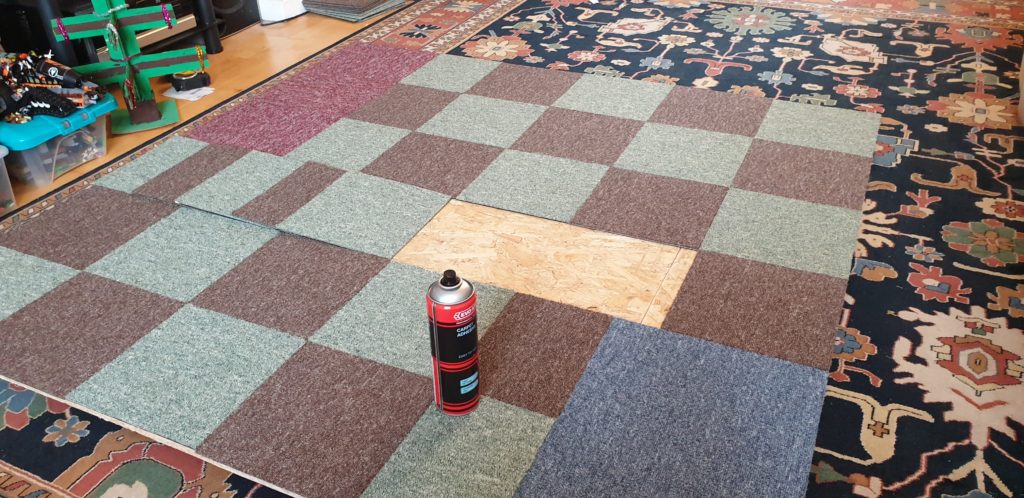 Step 3 was to glue the tiles down.
The spray was applied outside to the back of the tile. (I was still pulling it out of my arm hairs two days later…..)
The 6 tiles used for the enclosure weren't glued which enables us to switch them out for the other challenges.
Challenge Layouts
Shepherd's Pi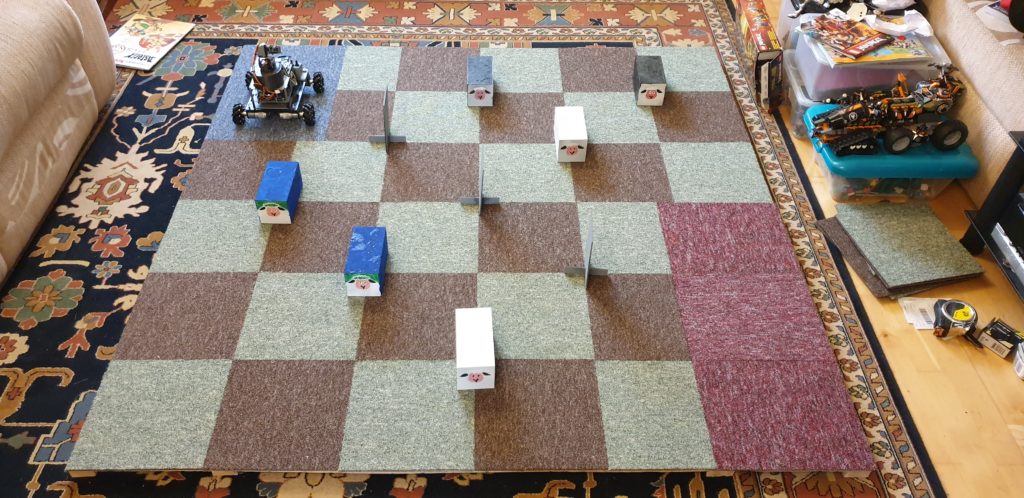 Nature's Bounty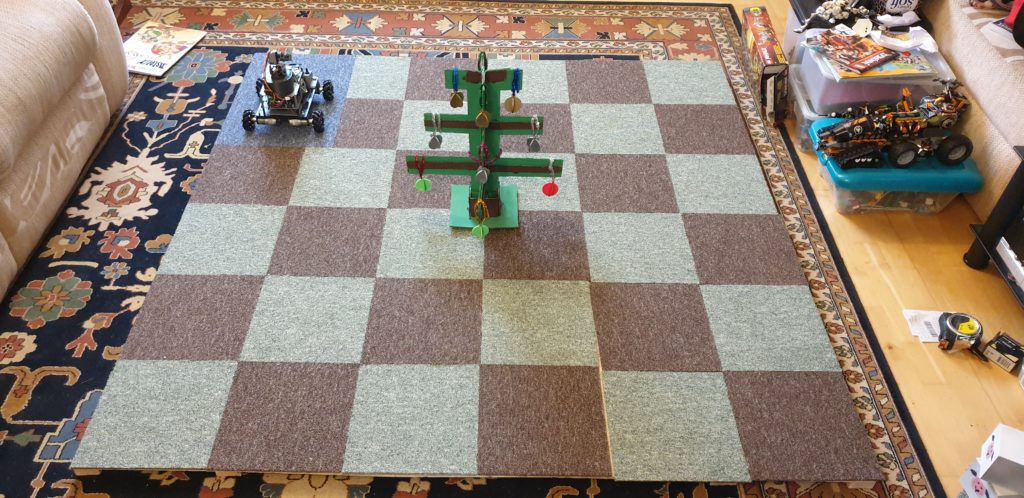 Hungry Cattle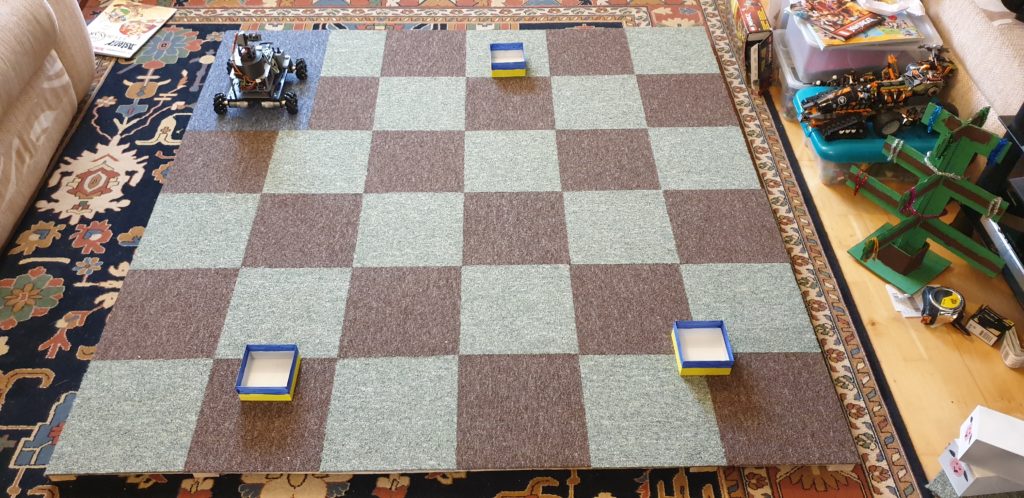 Please follow and like us: